Mary Ahrens – A Respected Leader with a Philanthropic Heart
(Link to article) Combining traditional business goals and commitments with a determined philanthropic outlook is not everybody's cup of tea. In the quest for steady growth in business, social responsibility and charity gets lost somewhere along the way. But this is exactly what our cover person – Mary Ahrens, entrepreneur and philanthropist, has been able to achieve with a great degree of success.
Her zeal for social causes takes priority with her active leadership in her hair care company, Hair4Good. Mary Ahrens has made a commitment to contribute half the company profits to children's charities.
Roadblock or Challenge?
Prior to starting as an entrepreneur, Mary had a successful career that spanned almost three decades at varying fields. Her career encompassed starting in a secretarial position and various sales roles leading up to her being the youngest female corporate officer in her previous company's history.
As a seventeen-year-old newbie in the corporate world, Mary was fortunate to not face much discrimination on account of either gender or age. "Having shown potential, I had the benefit of several mentors who took a professional interest in my career and afforded me incredible opportunities to grow professionally and intellectually."
When she became a mother, however, it was a different story altogether. She began to experience a change in attitude among her seniors concerning her capabilities. Her productivity level began to be questioned, but that doubt only inspired and strengthened her resolve to excel. She was determined "to dispel the negative stigma that a woman can't have a family and continue to have the same work ethic and continued success."
Her roadblocks inspired her to overcome any doubts about her ability to perform and excel at the highest level.
The Beginning of an Entrepreneurial Journey
In early 2020, Mary Ahrens decided to start her own business, a hair care products company, named Hair4Good.
Although at its nascent stage, Mary has made sure to clearly map out her goals for the company. Her focus primarily lies on product innovation and quality; two integral factors that ensure competitiveness in an extremely crowded marketplace.
"We try to use materials and processes that haven't been previously used in our industry." The mission for her enterprise is to develop products of superior quality, with unique technology, and cutting-edge "classic" fashion for her online and, soon to be, brick and mortar business.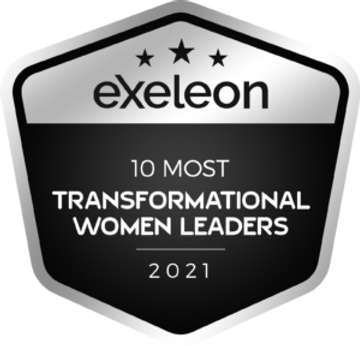 Product Innovation and Reinvention
Mary believes that boutique brands like Hair4Good challenge the status quo. She feels that the way forward for her brand is to expand the category of hair care products and make it more innovative, exciting, and fun-oriented. She proudly mentions, "Hair4Good stands out among the competition for our philosophies, philanthropic mission, and our innovative product design and development."
Moreover, she believes it is important to be open to new ideas and improvements to existing processes and her focus is to surround herself with industry veterans, as well as talented younger team members who contribute to new ideas. This collaboration helps the company evolve and adapt to changes, while keeping a base of tried-and-true best sellers and the true fashion trend best sellers.
"Our support team is enthusiastically encouraged to freely recommend ideas that will improve our product development, sourcing, marketing and sales."
An ambitious leader in every right, Mary Ahrens envisions "The future for Hair4Good is to continue to expand our product assortment and our philanthropic message. The end goal is to have a continuous giving stream that grows year after year."
For Mary, customer centric focus, combined with social responsibility, has always been her goal. "If we can accomplish this, (helping children) while helping our customers feel more beautiful in spirit as well as physically, and give a sense of pride and self-worth, then we will have accomplished our goal."
Firm Focus on Charity and Philanthropy
According to Mary, "We work diligently to grow our sales and profits, knowing that the more market penetration we have, the more we can contribute." A strong orientation towards the betterment of society, particularly that of children, is what marks her entrepreneurial efforts.

In her quest to make the world a better place for disadvantaged children, she plans to contribute substantially more to charity in the future. She notes, "I have been fortunate enough that we are financially secure and healthy, and I strongly believe in paying it forward and helping those less fortunate."
Mary recalls how her childhood was a happy one, with her growing up in a close-knit family in a secure, friendly neighborhood in Rye Brook, New York. Though she was dyslexic and found it difficult to follow math and spelling in school, she managed to overcome her condition through perseverance and determination. She reveals, "My Catholic upbringing and parochial school education had a great influence on my philosophy of life, as far as how to treat others and being forgiving and charitable."
The transformational leader credits her expansive career and diverse experiences in making her the versatile and genial person that she is. In her career, her extensive travel schedule nationally and, occasionally, internationally, forged lifelong friendships with many of her customers.
Making the World a Better Place for Children
Mary Ahrens has her priorities clear. Combining her business goals with a focused philanthropic approach, she says "Our goal is to provide increasingly larger contributions for a continuous stream of giving, that increases year after year."
She has made a commitment to contribute half of the company's profits to charities that work for the betterment of children. Moreover, she plans to forgo her own salary for the foreseeable future, so that these funds can be diverted towards socially responsible efforts.

On the marketing front, she notes that there has been a herculean effort to penetrate all aspects of social media to ensure that the message is communicated to as many decision makers and potential customers as possible.
She is proud to have added an additional charity, named Circle of Care, now four in all, to her list of beneficiaries last year. Donating to charities and social development gives her a deep sense of satisfaction. This will remain the basis of her entrepreneurial efforts in the future.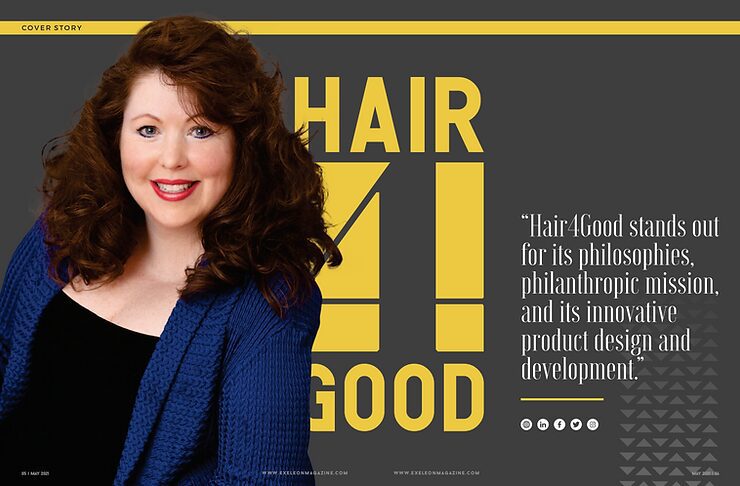 The Covid 19 Impact
The Coronavirus pandemic has created havoc all over the world in the past year; around the same time Mary started her enterprise. Countless people and businesses across countries have lost their earnings due to the pandemic, and tragically so many have lost lives. In all this turmoil, a helping hand is an essential component of doing business for Hair4Good.
She points out, "Our business was greatly impacted by Covid 19, but we are so very fortunate to have made it through without taking any government subsidies or loans. Our feeling was that other people and companies were in much greater need than we were."
With the pandemic destroying the economic and financial health of several businesses, and ruining the health of many, Mary feels she survived the worst. Her decision to not take any salary helped Hair4Good remain solvent.
"Covid 19 has had a far greater impact on millions of people's lives," she says, and feels fortunate to have come through without any severe personal loss.
She admits, "Many people and companies are going through such financial, health, and emotional turmoil, that what we have had to face as a company seems insignificant by comparison."
Her family is her most precious asset, and helps her stay grounded. She likes to "maintain a balance between what is important professionally and personally, with constant, reinforcement, encouragement, and emotional support."
Leadership and Inclusivity in Turbulent Times
Mary Ahrens believes, in these troubled times, leaders need to exercise more empathy and compassion. She would identify the most important traits of an entrepreneur as kindness, understanding, and a truly dedicated work ethic.
As a leader, she is proud to say, "Our team makes me better than I ever thought possible."
Her firm's resolve to help others during challenging times is stronger than ever. She plans to spend most of her time identifying charities that she can contribute to in future, and thereby make a positive difference to society.
This is her first step in making the world a little more compassionate.